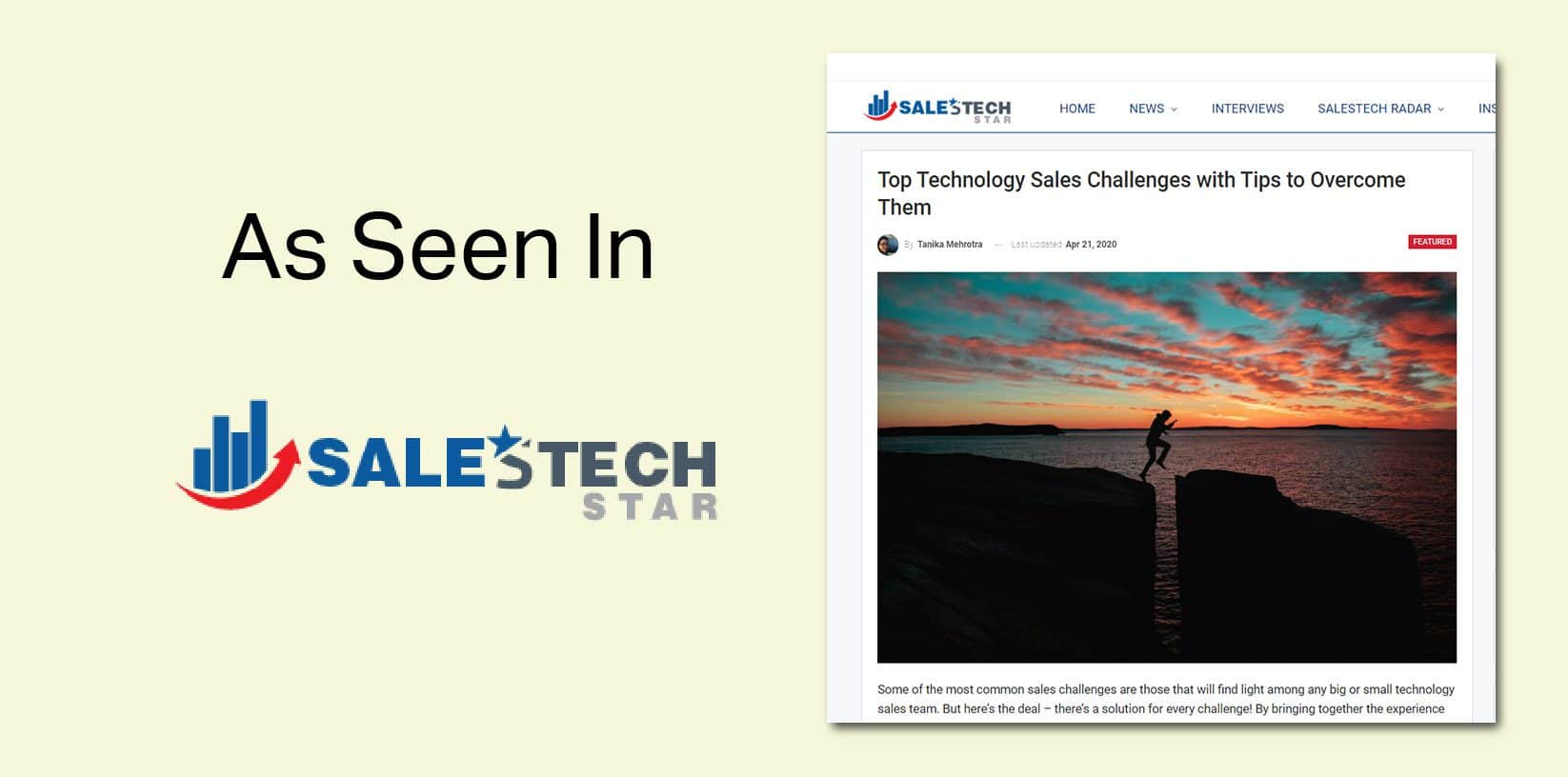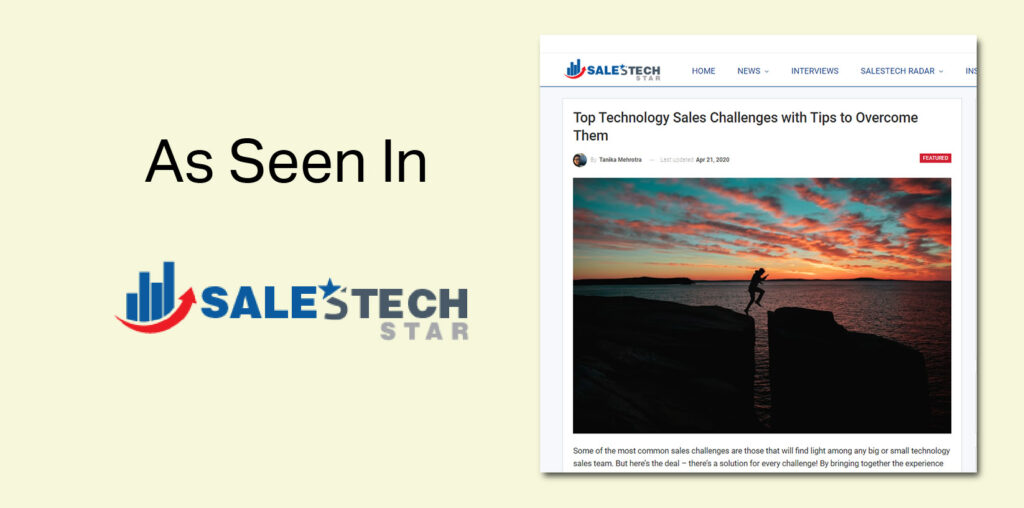 Some of the most common sales challenges are those that will find light among any big or small technology sales team. But here's the deal – there's a solution for every challenge! By bringing together the experience of some of the most prominent leaders in technology sales, we bring you some tips from the experts:
Let's commence with the very essence of sales, how to effectively sell?
Marianella Mace, CEO at Email Meter, in her SalesTechStar interview says – Every technology salesperson will agree that there are in numerous sales strategies (and tools!) to enable every sales team's efforts, but what one must remember is that everything boils down to attitude and behavior.
When individuals can't seem to reach a set goal, there is some "headtrash" that can creep in and affect anyone's productivity. Something that has helped me (and my teams) is to create goals as a guideline, but understand that the numbers aren't the only things that make up a person.
Even though we understand that numbers are not the only thing, we also agree with Adam Maine, Head of Asia, Linkedin Sales Solutions, who mentions that a company's success relies on its people.
The sales tech landscape has grown exponentially in the past 3 years, he says, with specific use cases for different elements of sales and marketing. In a landscape where there was once only CRM and Marketing automation, there now exists over 800 vendors across 30 different categories.
Hence, to be truly effective, Sales Leaders need to continuously champion the adoption of modern selling and embed it into existing systems and processes like sales methodology, playbooks, onboarding, sales skills and sales KPI's.
Moreover, "Any successful organization in 2020 needs a strong channel strategy," says Jim Lampert, VP, OpsRamp, given the current world situation and challenging marketing/sales environment, what sales and marketing needs more of is creativity and structured messaging!
For a structured messaging, it is very important to understand a customers buying culture. Ian Gotts, Founder and CEO of Elements.Cloud opines that once you understand your customer's buying culture, optimize your marketing and sales (and salestech!) it is crucial to align every effort to it. He also shares are a few critical traits that every sales person should now consciously imbibe…catch them here!
Now when it comes to the kind of challenges every enterprise organization faces, we all know how different teams face different issues. How can startups gauge if their sales strategy is going in the right direction?
Marko Maras, CEO at Audiens, says if your vision is right, then it's all about delivery and market perception. It may take some adjustments to get that right he cautions. Ultimately, sales metrics are the best indicator. If people are buying and renewing, you're getting it right.
Be it sales, marketing, or any other field, communication is a skill which is crucial for its overall success. David Liu, Founder and CEO of Deltapath, a leading communications company whose technology helps businesses enhance and optimize their internal and external collaboration shares some interesting tips and insights on the evolving technology sales space and what it takes for global teams to improve their communication strategy here.
Be it your sales or communication strategy, "You constantly have to educate yourself about new features so that you can communicate them effectively to your potential client," says Pete Luce, Business Development Manager at GetPayroll.
To sum up, let's have a glimpse at the best practices for tech sales teams to implement in order to overcome common challenges in technology sales.
I hope you enjoyed this roundup from some of the industry's best! I'll be back with more next week!