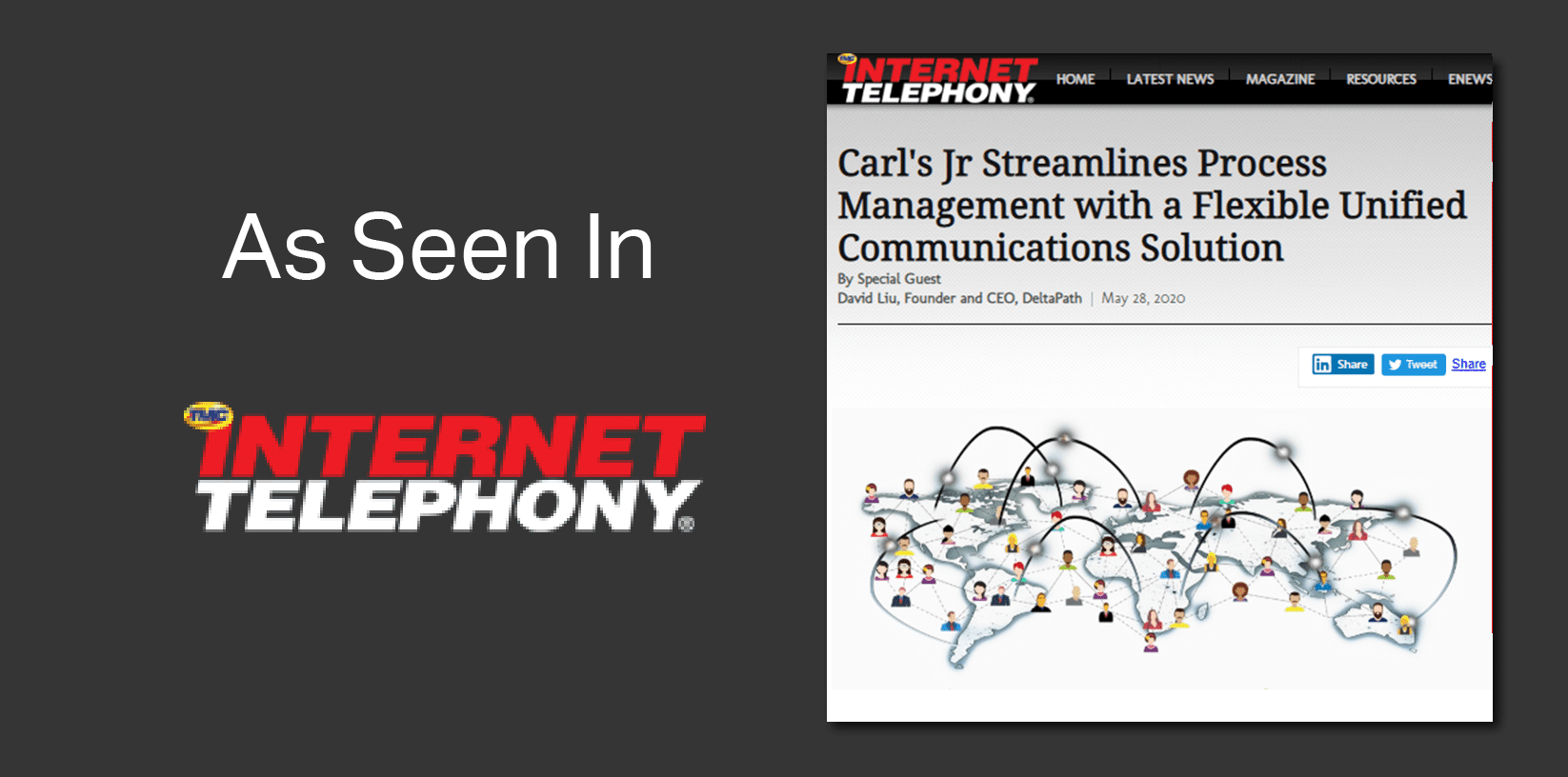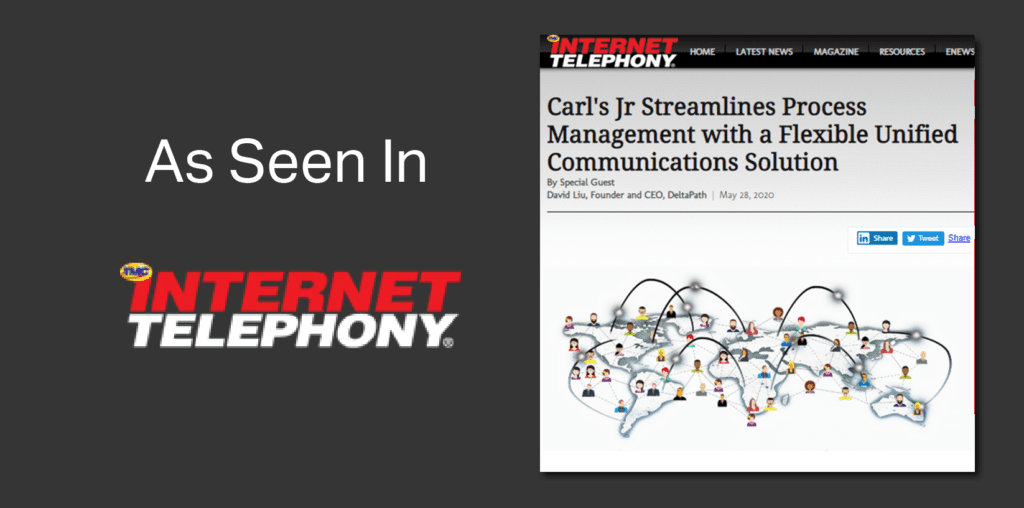 Headquartered in Franklin, Tennessee, CKE is the parent company of Hardee's, Carl's Jr., Red Burrito, and Green Burrito restaurants, operating more than 3,600 franchises in the U.S. and abroad. CKE was looking for a cost-effective way to replace end-of-life phones for Hardee's and Carl's Jr. while consolidating communications across its administrative offices in Franklin.
When CKE Restaurant Holdings, Inc., started planning a telecom update, it was clear the company needed a communications overhaul that would allow staff to take advantage of a cloud-driven, multi-device environment.
"Upgrading with our existing provider involved large upfront costs, but didn't offer the long-term flexibility we needed to meet our expanding communication goals," says Stephen Mitchell, Telecommunications Manager at Carl's Jr.
CKE had a number of end-of-life phones from a leading vendor, which were no longer supported by the company's Cisco (News – Alert) Unified Communications Manager (CUCM). Keeping the call manager server up-to-date was a top priority because, without essential upgrades, the server would be vulnerable to security threats. However, moving forward with a server upgrade would make the equipment obsolete, and replacing all the phones was the only option for CKE at the time. CKE also desired the versatility to deploy new features, such as call center capabilities and unified messaging, without complicating their existing telecom infrastructure.
Streamlining Restaurant Service from the Top Down
Customers who come to Hardee's and Carl's Jr. restaurants expect premium food and quick service without complications. Every time customers leave unsatisfied, there's a chance they won't come back. That's why slow or disjointed communications are more than a small hiccup for a large restaurant enterprise.
Franchisees need reliable administrative support for a successful launch. Quality assurance specialists have to keep managers up to date on health and safety best practices. Busy executives need conferencing tools that work consistently and provide quality audio or video. Analysts need accurate, real-time data to monitor how restaurants are performing. Call centers have to be fast and effective at responding to consumer issues. If information doesn't get to the right people at the right time, back-end problems eventually trickle down to customers. As a result having a platform that fosters the flow of communication across the organization, with franchisees, and customers is very important to CKE.
Challenges of Updating the Communications Infrastructure
Staying with the current provider presented several challenges for CKE Restaurant Holdings. The typical starting cost to upgrade the call manager server was approximately $16,000. Each replacement phone cost an additional $200 with a shelf life of roughly five years. Using this service model, CKE could expect a limited return on investment before being forced to make expensive upgrades all over again with its current provider.
Simplifying the back-end workflow was equally important to CKE. With little or no new features offered with server upgrades made it difficult for the company to add more functionality in a cost-effective manner. To deploy new features, CKE was required to purchase additional servers.
Evergreen Solutions
By choosing an adaptable UC solution, CKE Restaurant Holdings gained a competitive advantage in the quick-service restaurant industry. Starting in 2013, CKE oversaw a gradual, seamless migration to the Deltapath UC platform among Carl's Jr. and Hardee's offices. The company expanded with Polycom (News – Alert)/Poly phones and connected Polycom/Poly video conferencing devices to the same platform, unifying the new equipment with existing UC architecture. Numerous interactions also take place on the Deltapath built-in Dolby Voice Audio Conference bridge, hosting over 5,000 hours of conference calls a year. Not only was there huge savings on conference bills, the noise filtering technology helped to improve the conference experience significantly without having people to constantly mute and unmute themselves.
Beyond the basic enterprise telecom functions, the company is leveraging the Deltapath system to serve its hotlines.
"We have multiple hotlines serving employees, franchisees, as well as customers. Our administrative teams needed the freedom to grow beyond the boundaries of a phone system and integrate other technologies that boost productivity," says Mitchell.
Because Deltapath uses an open API, the platform integrates well with other data aggregation tools. This gives CKE wiggle room for integrating with its business applications so call center agents have more awareness and insight about who's calling, what to prioritize, and when to follow up. Using the Cinch Contact Center module, CKE has improved response time to all stakeholders by over 50%.