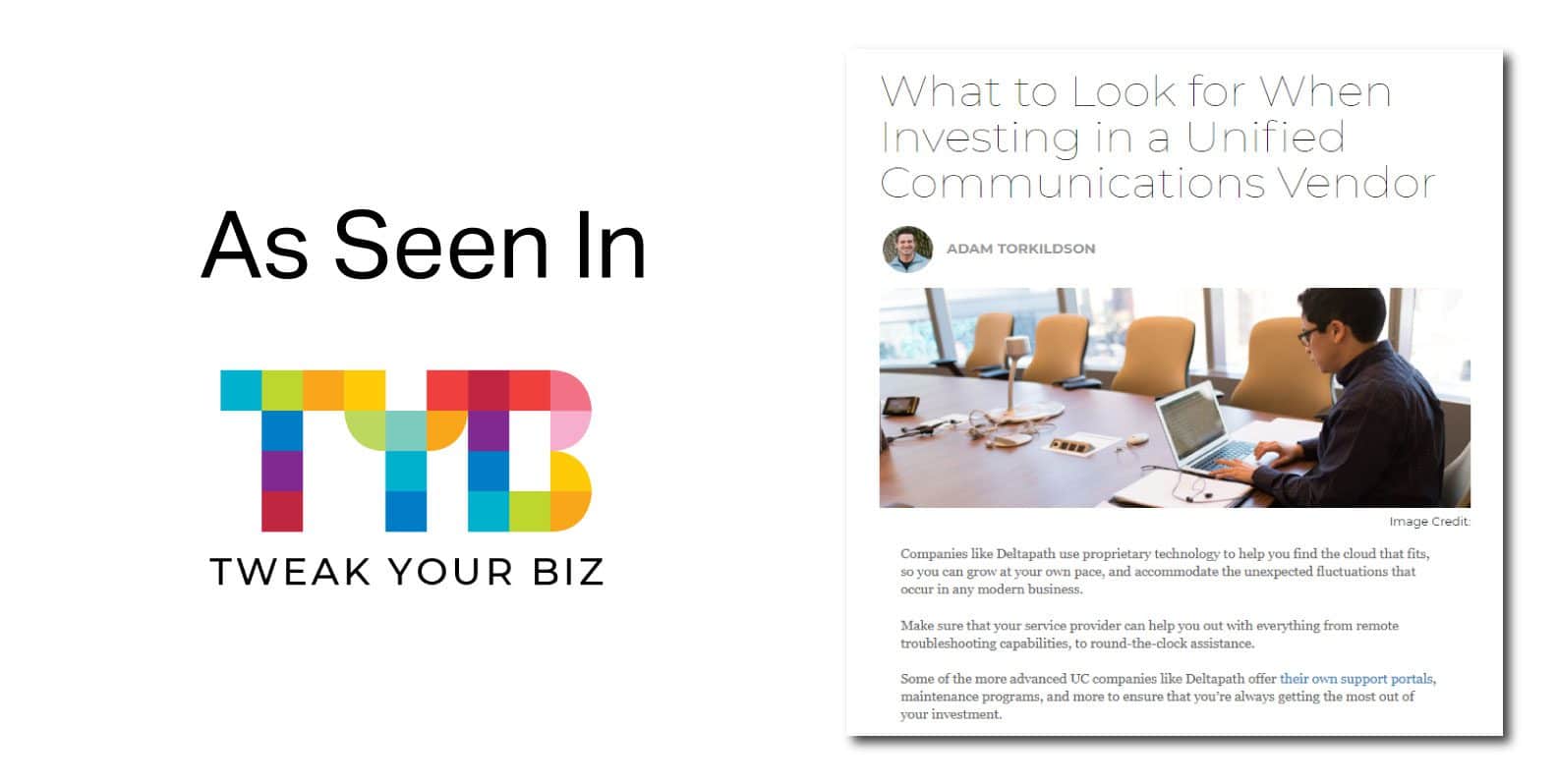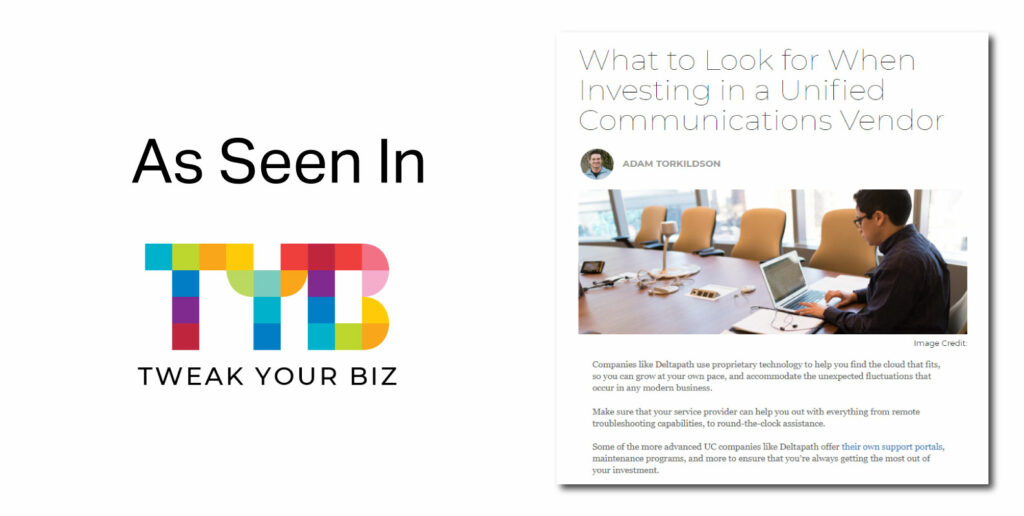 Communication is the lifeblood of any successful business. If your team members can't stay connected wherever they are, you end up with disruptions in workflow, limited productivity, and even gaps in your knowledge base.
The good news? Upgrading your communication strategy is simpler than it seems. The rise of new technology like the cloud makes it easier for vendors to offer companies a more aligned and unified approach to communications.
Soon (by 2024), the global market for unified communications will be worth $57 billion according to some studies. UC gives today's organizations the power to align everything from messaging and back-end conversations to front-end customer calls.
The question is, how do you choose a UC vendor that can truly transform your business? Check out these six tips.
1. Find a Company that's Dialed into Digital Transformation
A unified communications strategy doesn't have to be hosted to be effective. However, we're seeing a massive drive toward the cloud, as companies strive to find solutions that are more flexible, scalable, and agile. The cloud gives organizations more freedom to digitally transform their operations.
Cloud solutions for UC can ensure that your organization has what it takes to leverage all the benefits of a cloud-focused strategy for day-to-day conversations.
On the cloud, you don't need to pay for substantial initial investments in on-premise data centers and hardware. Instead, you can choose the UC strategy you need based on what you know about your team right now. As your requirements evolve and expand, the cloud also gives you the power to implement further functionality.
Companies like Deltapath use proprietary technology to help you find the cloud that fits, so you can grow at your own pace, and accommodate the unexpected fluctuations that occur in any modern business.
2. Make Ease-of-Use a Must-Have
With trends like digital transformation and workplace agility to consider, it's easy for some companies to lose track of user experience. Business leaders quickly get seduced by the latest innovations on the market, appearing in areas like AI and IoT.
However, for a Unified Communications vendor to provide you with the results you really need, the first thing you need to focus on is getting the foundations right. In other words, is your all-in-one solution easy to use?
A Unified Communications platform is designed to make workflow simpler and more streamlined by minimizing the need to work with multiple providers and tools. Agents spend less time jumping between apps and therefore get more done in their day. The right solution will be something that requires minimal training and onboarding for your team. Don't compromise on usability to get features that you may not need yet.
3. Look for Excellent Customer Support
When you're looking for any service provider – whether it's for communication, collaboration, or even IT management, you should always check on their reputation for excellent customer service. After all, even if you have the most intuitive UC interface on the market, there's still a risk that something will go wrong and send you scurrying to your vendor for help.
Make sure that your service provider can help you out with everything from remote troubleshooting capabilities, to round-the-clock assistance.
Some of the more advanced UC companies like Deltapath offer their own support portals, maintenance programs, and more to ensure that you're always getting the most out of your investment.
What's more, they may be able to offer things like remote deployment and upgrades for cloud-based tools. Check out the support and services options for your potential providers, and make sure that you can rely on your vendor before you sign up for anything.
4. Don't Underestimate the Power of Integrations
The most important part of a unified communications strategy is that it's "unified." Remember, the purpose of embracing new UC technology for most companies is to reduce the complexity of managing an entire communication stack. When everything you need exists in the same platform, it's easier to get things done.
However, while many UC systems do a great job integrating with phone and video apps, not all options can provide other integrations too.
If your company, like most brands today, uses email services, collaboration tools, and CRM systems, then you're going to need a UC vendor that plays well with others. For instance, ask yourself whether your new UC solution can integrate with third-party apps, like your Salesforce CRM. This would give your agents a great insight into your customer details when they're managing calls and support conversations.
Some UC providers also offer APIs so that you can build your unified communication features into other parts of your workflow, according to your needs.
5. Remember to Prioritize Collaboration
The Unified Communication industry has gradually begun to add another "C" to the UC environment. This C stands for "Collaboration;" the ability of your team members to connect and communicate behind the scenes, to solve problems and get work done. Collaboration tools are growing at an incredible pace. The value of the collaboration software space is soon set to hit $45 billion!
A UC vendor that can combine your back-end conversations via collaboration and team tools, with the front-end discussions you have in your contact center, can open the door to a more informed and productive workforce.
Your teams will be able to work more seamlessly together on client problems, and even access crucial data that helps them to make critical decisions about your business future. Make sure that any UC solution you look into also offers a way to take advantage of things like video conferencing, instant messaging, presence features, and team chat.
The best UCC vendors focus on giving today's businesses a way to integrate external apps and workflows into collaboration tools so that they can offer a real hub for contextual internal and external communication.
6. Strengthen Your Security and Reliability Strategy
Finally, whenever you're investing in a new tool for your workforce, it's essential to keep security and privacy in mind. In an age of increasing regulations and numerous threats, it's crucial to ensure that you're making the most of your ability to minimize security risks.
Ask your Unified Communications vendor what kind of solutions they can offer you when it comes to encryption and data sovereignty. After all, you're going to have a lot of information moving through your UC platform each day.
Many of the best UC providers will be able to offer things like Transport Layer Security for transmissions, and Real-time transport protocol encryption. Firewalls and intrusion detection need to be provided as standard, and anything you can use to mitigate toll fraud will be essential too. For instance, your chosen vendor may have a global security team that can monitor call patterns on your behalf.
While you're evaluating reliability, cast a glance at what your provider can offer in terms of quality and reliability. A privately hosted cloud will provide you with reduced latency, and a better service level guarantee for stronger audio and video quality, for example.
On the other hand, 99.999% availability ensures that you never have to miss out on a sales opportunity because of a problem with your UC environment.
Are you ready to choose the ultimate UC vendor?