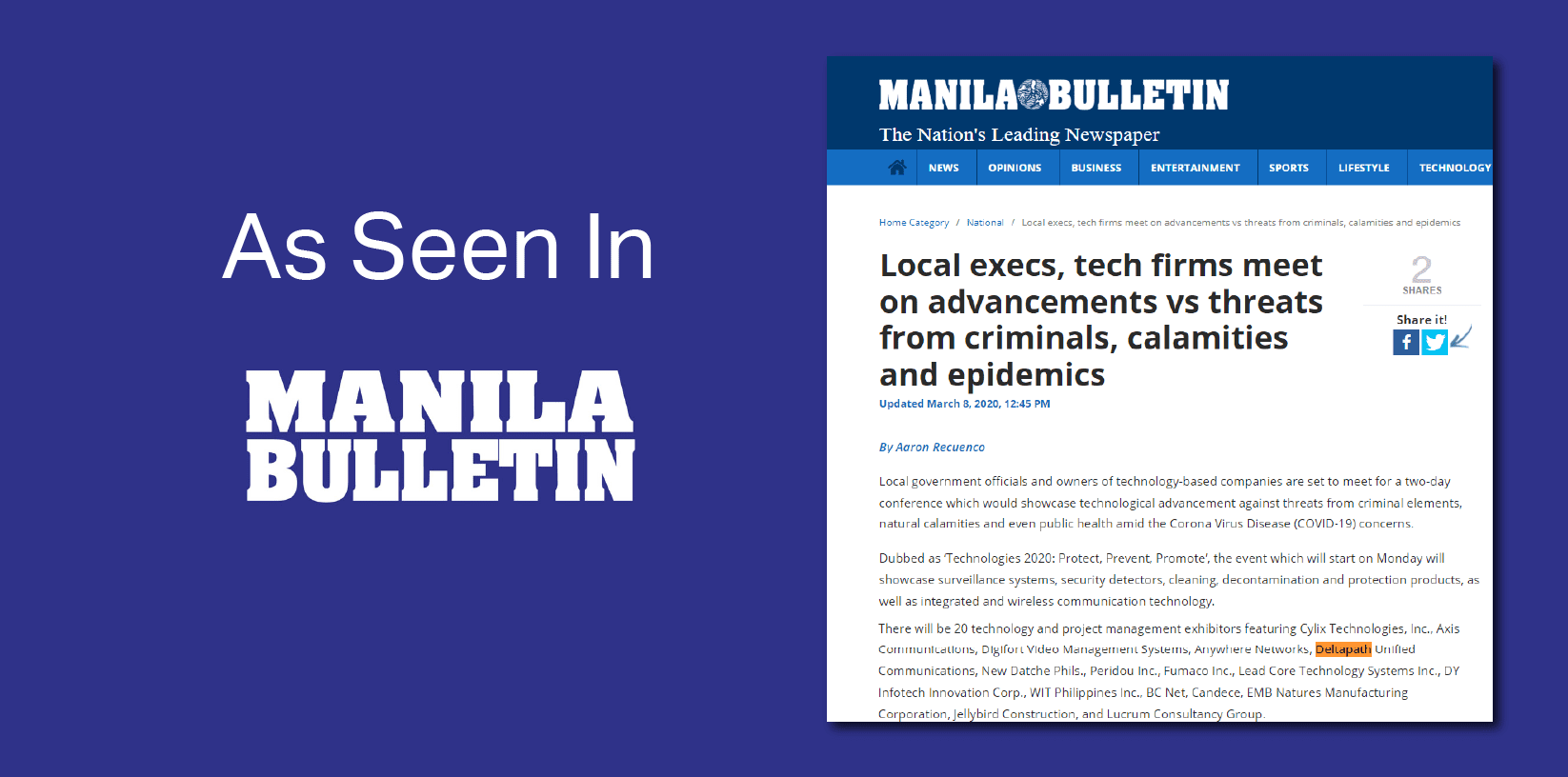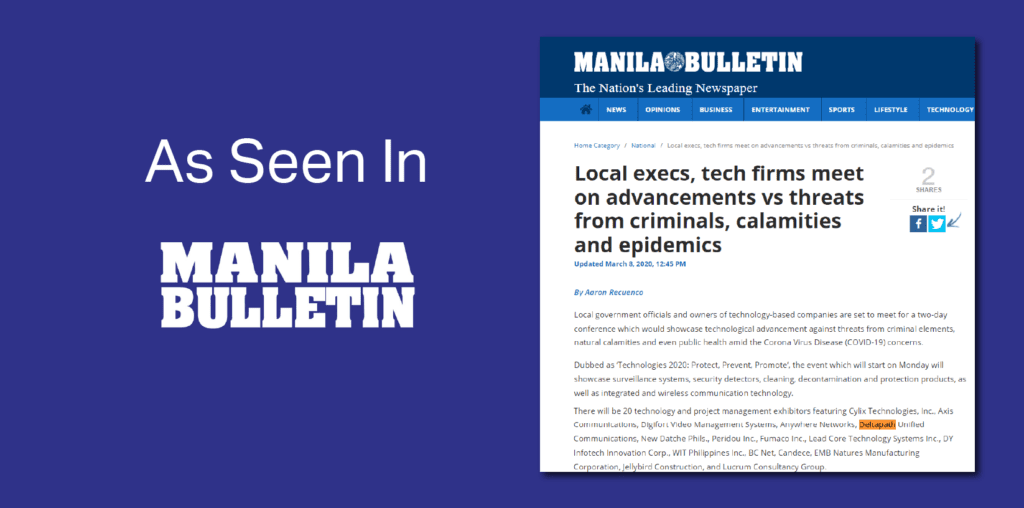 Local government officials and owners of technology-based companies are set to meet for a two-day conference which would showcase technological advancement against threats from criminal elements, natural calamities and even public health amid the Corona Virus Disease (COVID-19) concerns.
Dubbed as 'Technologies 2020: Protect, Prevent, Promote', the event which will start on Monday will showcase surveillance systems, security detectors, cleaning, decontamination and protection products, as well as integrated and wireless communication technology.
The target clients are local government officials, both from urban and rural areas, who are at the forefront of securing their constituents from various threats as part of their mandated tasks.
The goal is to encourage local officials for the transformation of their areas into the so- called smart cities which is now the trend across the globe.
Various countries, it was recalled, have been investing on technology as its competitive edge in luring both investors and tourists.
The event was designed to figure out solutions for long-standing challenges in cities, business districts, economic zones and rural areas. It is geared towards evolving communities into smart cities and to become more desirable areas for living and investment
The event will hold discussions, exhibitions, product demonstrations, business matching and agreement
There will be 20 technology and project management exhibitors featuring Cylix Technologies, Inc., Axis Communications, Digifort Video Management Systems, Anywhere Networks, Deltapath Unified Communications, New Datche Phils., Peridou Inc., Fumaco Inc., Lead Core Technology Systems Inc., DY Infotech Innovation Corp., WIT Philippines Inc., BC Net, Candece, EMB Natures Manufacturing Corporation, Jellybird Construction, and Lucrum Consultancy Group.
'Technologies 2020: Protect, Prevent, Promote will hold discussions, exhibitions, product demonstrations, business matching and agreements.
It is organized by Ortigas-based tech and marketing company Strategist.ph. Interested parties may contact the Technologies 2020 secretariat at +63921 569 3818 and +63906 253 7760.
The event will also enable new and sustainable means to promote especially provincial areas as new destinations particularly for leisure and tourism.
Solutions for traffic management, lighting, energy and its storage will also be highlighted in the event.