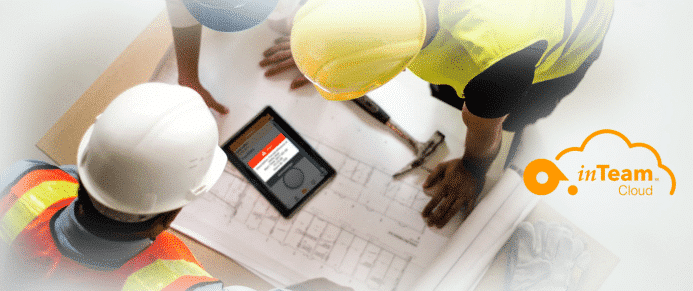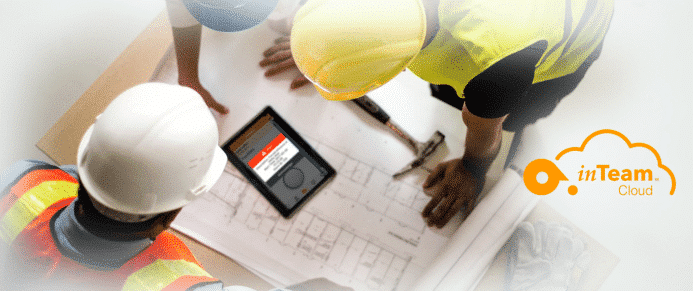 No matter the size of your business or the industry that you're in, productivity is the key to increasing profits and competitiveness.
According to a report from the Engagement Institute, lost productivity can cost companies in the US up to $550 billion every year. The problem isn't just in the lack of engagement that people feel towards their work today; it's also in the absence of tools available to help employees get their work done.
The good news? There are solutions out there that could transform the efficiency and productivity levels of your business instantly. These immersive pieces of software make it easier for employees to collaborate and communicate in a fast-paced workplace. However, they also give business leaders a better overview of what's going on in their organization so that they can make positive changes to company performance.
Here are just some of the best tools that you can invest in to improve business efficiency.
1. Notification and Alert Tools (Deltapath)
Depending on the kind of business you run, keeping your organization operating smoothly may require you to keep a close on certain systems and processes. For instance, in a nuclear power plant, a tiny error in a piece of software could be enough to cause serious safety problems and performance issues. That's why Taiwan Power Company knew they needed a reliable way to keep their team informed of exactly what was happening on the plant floor.
The Taiwan Power Company integrated its system monitoring platform with the Alarm Notification and Escalation solutions from Deltapath to ensure that vital alarms were never missed.
With Delatapath's system in place, whenever an alarm is triggered in the plant or a system failure occurs, the Deltapath solution immediately calls all engineers on duty and announces the issue over the phone. If no-one answers the phone, the system automatically escalates the message through the business hierarchy in case someone answers. All the while, the dashboard in the power plant control room showcases all active alarms and alert progress so that the engineers can see exactly what happens.
2. Workflow Tools (KissFlow)
Alongside tools to allow for constant monitoring and communication, it's also a good idea to have systems in place that allow business leaders to track how work is going. Business Process Management tools or "BPM" software is becoming increasingly popular among today's agile businesses. These solutions are ideal for automating, measuring and optimizing critical business processes. Additionally, BPM tools can work alongside communication and collaboration services like Deltapath, to ensure that everyone is on the same page.
Kissflow, for instance, is a piece of popular business process management software that allows organizations to improve and enhance their processes for better optimization.
Essentially, the software works at reducing chaos in the workplace, by helping managers and supervisors to keep track of work, and make sure that projects are assigned to the right people. Kissflow isn't just restricted to repeatable business processes either, it can also track individual projects and cases too.
As you track the outcomes of your business processes, you'll begin to see where you have the most common bottlenecks in your performance, and where you might need to make changes to improve efficiency over time. For instance, if your work process always slows down when it comes to getting approval from a supervisor, you might need to implement a better way of informing supervisors when work is done. You could easily use notification or alert tools like Deltapath to help with this.
3. Project Management Tools (Monday.com)
Project management software is one of the best productivity tools that today's companies can invest in for many reasons. At its core, a business is simply a series of projects with goals that need to be addressed. With project management tools, you can commit to a specific delivery time for each project and ensure that every target is met in your endeavor to maintain efficiency.
Project management tools are more than just basic workflow systems, they also come with a host of other features to keep your employees on the ball. For instance, a project management system might come with time tracking features where people can report how much time they've spent on a task each day. Project management tools also come with scheduling features, document management, Kanban boards, and Gantt charts.
With a project management software system like Monday.com, companies can set realistic milestones and the deadline for their teams, ensuring that everyone stays focused on the right deliverables. Monday offers options to create public and personal boards for project organization, as well as smart notifications for each task, tagging for team members, and deadlines for time-sensitive assignments.
4. Real-time Communication Tools (inTeam)
Improving business efficiency starts with making sure that everyone in your team can communicate clearly and easily in any environment. Communication is at the heart of what keeps a business running. In fact, one study found that companies with better communication and collaboration are 5 times more likely to be high-performing (make more money).
In a fast-paced environment, employees need more than just an email inbox or an available phone system to connect with their colleagues. Today's employees need reassurance that they're going to be able to reach their coworkers whenever they need them most. That's exactly what you get with Deltapath's inTeam application. The inTeam app extends push-to-talk functionality to tablets and smartphones to offer today's professionals a reliable communication channel with instant connectivity.
In time-sensitive situations, inTeam helps organizations from all industries to deal with unexpected issues quickly and effectively. In the construction industry, inTeam can help employees quickly convey information to their teams to make sure that time and money aren't lost. In the hospitality sector, inTeam supports the management and improvement of guest experiences.
What's more, with inTeam, users can send notifications to single people or groups in an instant, making sure that emergency alerts always reach the right people.
5. Employee Monitoring Tools (Teramind)
Improving the performance and efficiency of an entire business requires company leaders to pay close attention to every aspect of the organization. That means examining not just how tools and hardware operate but how people work together too.
Employee monitoring tools allow managers and supervisors to find out when and where team members do their best work, so that they can support every worker in remaining as productive as possible. With employee monitoring platforms, it's easy to see when certain groups need a little extra assistance with their work, and where others are excelling with their operations.
Employee monitoring tools also allow business leaders to get a better overview of how certain applications and systems are being used in the workplace. For instance, if you see that your team members are never using their corporate email addresses, but they're always active on instant messaging, then you'll know more about how your people communicate.
Teramind is just one example of an excellent piece of employee monitoring software available for the agile market. It helps with giving business leaders a better overview of their team, while also providing tools for things like productivity optimization and compliance. If you're working in an industry with tough regulations, like the healthcare sector for instance, an employee monitoring tool like Teramind can help to ensure that your teams are managing data correctly to keep breaches and other issues to a minimum.
Finding the Right Tools to Empower Your Team
We're living in a world where modern employees are under more pressure than ever before. Customers and clients expect nothing but the best, and the competition for every company is rising. The workplace in any industry, from healthcare to manufacturing, always comes with its own unique set of challenges to face. To maintain excellent productivity and efficiency, businesses of all sizes need to make sure that they have the right tools and strategies in place.
Solutions like the five options outlined above help to give business leaders more control over their workforce, by ensuring that they can track everything from critical outages to employee performance. The more visibility you have into your workplace, the easier it is to recognize the hurdles that could be holding you back and implement new plans for success.
Which efficiency-boosting tools do your teams rely on most today?