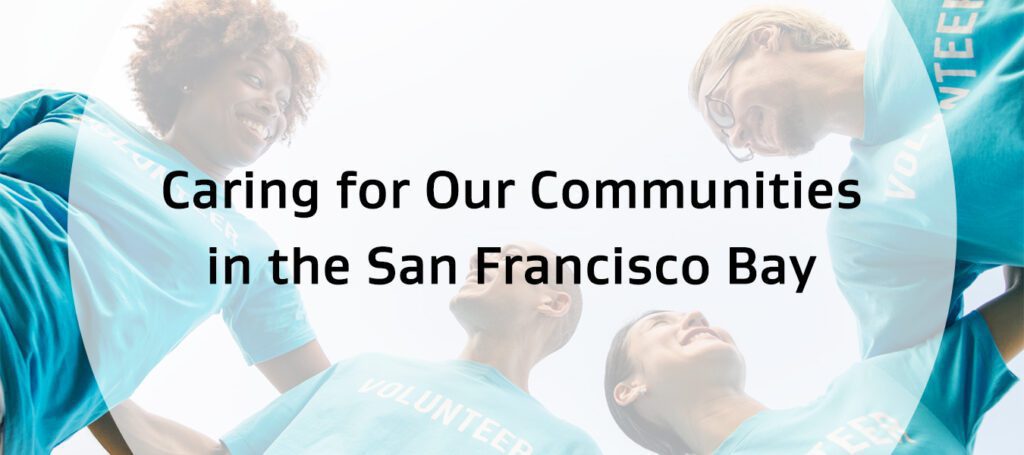 Nonprofits around the United States remain open during the Coronavirus pandemic to provide vital services in their communities. America is thankful for these organizations.
However, social distancing to flatten the curve means fewer volunteers coming out to help. The pandemic has also forced many businesses to make the difficult choice to layoff employees to keep their doors open. This reality has created a lack of resources.
For employees who shifted to remote work, it has been challenging to keep their organization's mission moving forward. Many employees lack the resources needed to work from home effectively and efficiently.

Is giving back!!
Deltapath knows technology can make remote work much more manageable. Under these harsh economic conditions, our company is reaching out to nonprofits in the Bay Area to slash their phone bills while enabling employees to work at their full potential from anywhere.
We are very proud of our work with the Alameda County Community Food Bank, who migrated to our service to power their food hotline. Agents are working from home to meet the growing needs of the community.
"Alameda County Community Food Bank saw its Emergency Food Helpline call volume jump by 1000% in the first ten days of the pandemic. Food insecurity has continued since then. In the past two weeks alone, the call volume spiked again by 220%. We are proud to partner with Deltapath in their efforts and help ensure our Helpline remains operational using Deltapath Mobile while our operators stay safely sheltered in place."

– Amy Donovan, Chief Financial Officer, Alameda County Community Food Bank.
Our company has helped several other companies save as much as 60% on their monthly phone bill while enhancing their communication experience with our renowned Dolby powered phone system.
Deltapath is offering a reduced rate per user per month all-inclusive without any contract commitment or setup fees.
Enjoy nationwide unlimited long distance calling
Receive calls and make calls from your mobile devices
Engage in a Dolby audio conference call
Ask about our many other features
It is one of our missions to use our technology to help nonprofits in our community and to help them save money during these tough times.
Do you run a customer hotline or call center?
Do you want your remote workers to feel
connected and increase collaboration?
Let us help you with your communication plan. Contact us today.